The weather has been fabulous and has provided a boost to us and all of the the wonderful wild things living up here. We decided the best way to get the garden in shape for the season was a family day of weeding, digging and planting. We reshaped the whole vegetable garden two years ago when we moved the poly tunnel and it is really coming together now. With all the changes we have made we are hoping to have a bumper crop of food this year. There have been many mistakes but we have learned from them which is all part of the process. If you have been following our blog you will know that wind is a big issue but we now have more wind breaks around the whole garden then we ever have before so that is also a battle we hope we have at least half won!
Hannah and Gavin came along nice and early on Saturday morning to give us a hand getting some of the big jobs in the garden done so we could start planting things. We started off by weeding and digging over a small mounded bed which we then planted out with our first batch of potatoes. Then we moved the layers of old carpet that we had covering two of the 3 long mounded beds and piled in all on the centre bed which we won't use this year. Hannah and I planted the edge bed with some of the seedlings from the propagator and with a selection of seeds. James and Gavin stood around chatting a posing for photos.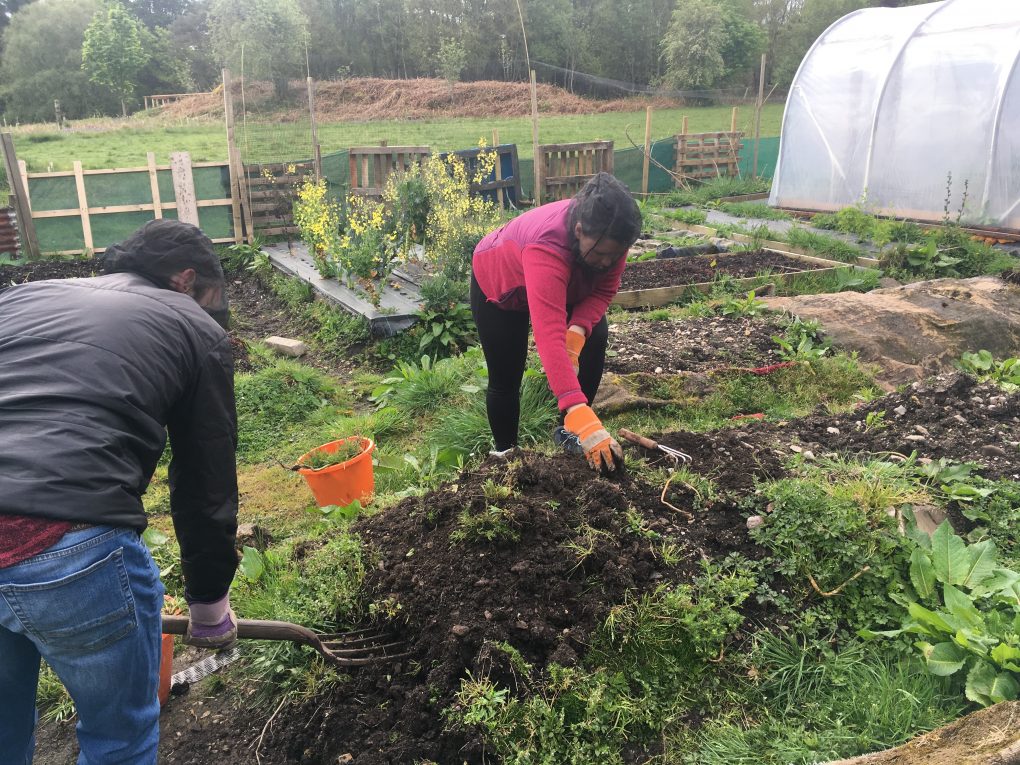 After all of our hard work we had a lovely lunch of pasta with garlic and fresh greens from the garden. Of course there is tons more work to do but overall it is starting to come together.