The Big Fix
Rainy start today. The sit-on lawnmower is goosed so it's a good morning to strip it back and investigate. Getting to the guts of the electrics is tricky but I soon wind it down to the solenoid?? Both the quad and the sit-on mowers solenoid's keep going this could be due to the battery as I've been having loads of trouble keeping the batteries charged in the cold.
Also spotted this on the inner back wheel of the quad. No wonder it keeps going flat.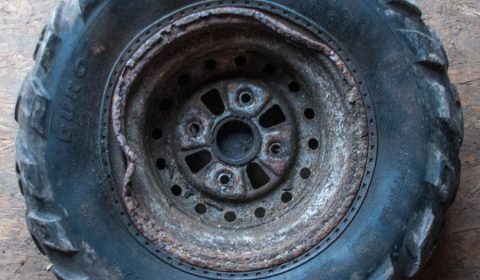 We had a long lunch with visitors Kay and Ann I started moving the earth I have been digging away from the end of the garage towards the back of the polly tunnel on the outside of the deer fence. After a long evening shaping and pilling the dirt I seem to of found a storm drain in the middle of the track. Better stop now as I'm just looking at a massive hole in the dark.