Can't believe it is October already! Last week we had Sue come and visit the property and as we showed her around she gave us some tips and ideas. She worked at Inverewe Gardens  for many years as their head propagator and now takes tourist on garden tours around the highlands. It was wonderful to hear her insights to the property and it gave us a lot of ideas to work with.
This week we have a big list of things to achieve and there are some epic rains and winds so we will have to work hard to get it all done.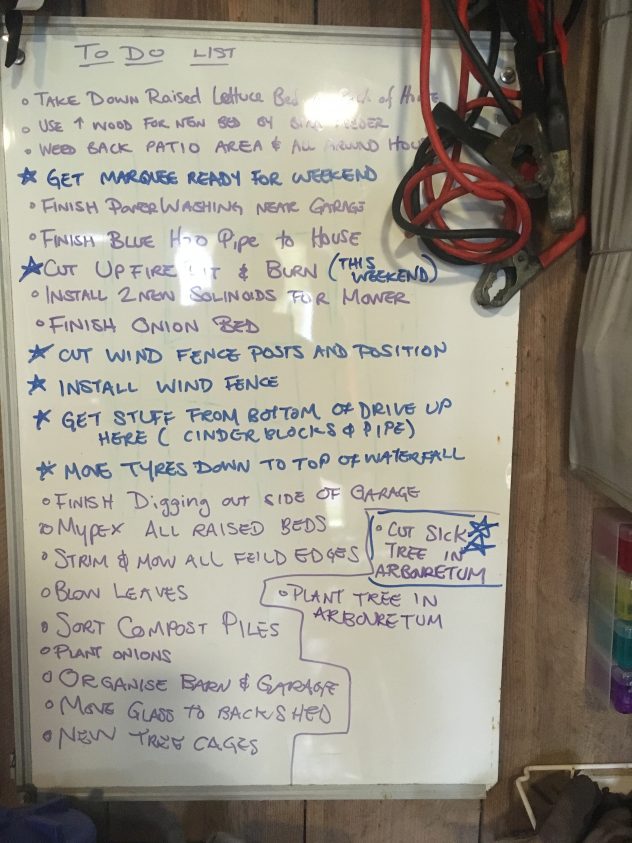 First on the agenda is to weed the gravel path all the way around the house and the patio at the back need not only weeding but a general sort out and spray down with the high pressure hose so that the tiles are not slippery. We have decided to take the raised salad bed on the back patio down because it does not get enough sun and everything just goes to seed. There is nowhere else in the back that it can go either so we have decided to take it apart and use the wood elsewhere.
Later that same day…. As always one job leads to another and sometimes you know that new job you have spotted just has to wait and others times, like today, you realise that attention is needed. We have known that the whole guttering system around the house needs attention but while working outside in the pouring rain we begin to identify what some of the issues are and see where some attempted mends have made things worse.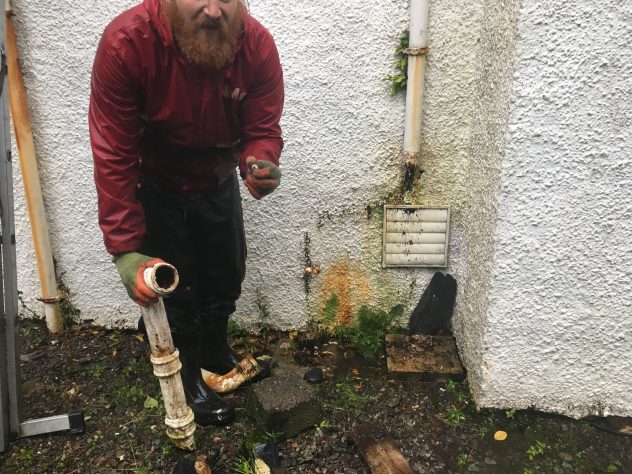 While Cat continued with the weeding, I began to see what I could do about the gutters.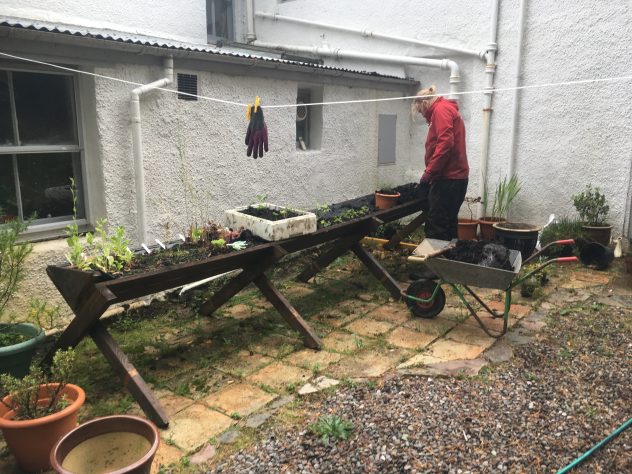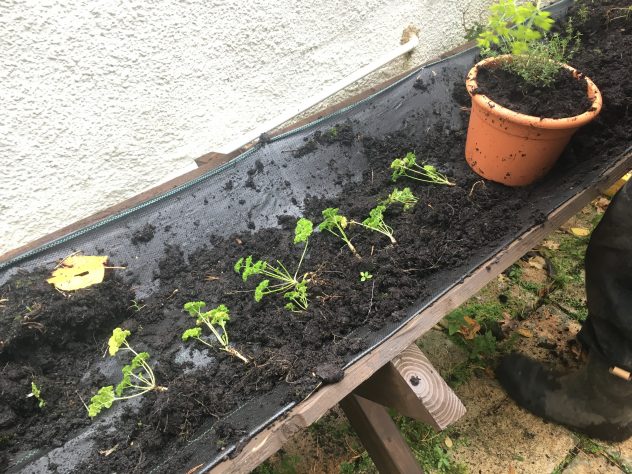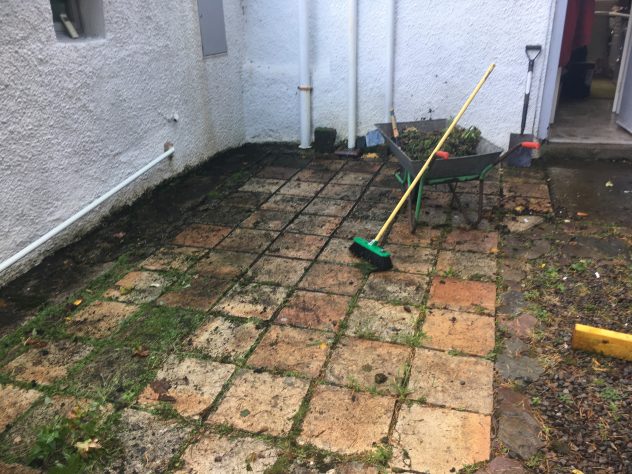 Next day back at it trying to finish of the job of weeding all the way around the house and creating a new flower bed for granny's view out of the kitchen window.
It was a mixed day of sun and rain and midges but we have nearly finished the job.
Ended the day with the first fire of autumn in the the living room which was a nice way to wind down.
SaveSave
SaveSave
SaveSave