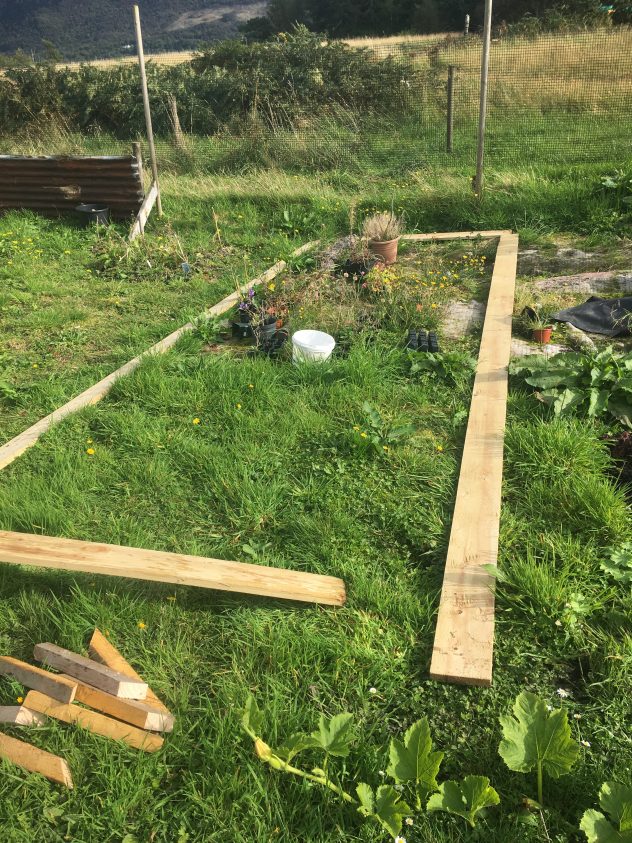 Step one – Find a good spot to build a raised bed approximately 6 inches high, fill it with a seaweed base (if you have access to that)
Step two- fill with soil
Step three- use a board on top of the soil, stand on it and stamp it to evenly press down the soil
Step four- cover with mypex, we use two long layers because of the size of our bed
Step five- Staple and pin your mypex down accordingly, our veg garden has strong winds from different directions so we wanted to make sure that our mypex top was super secure.
THIS IS THE BEST BIT
Step six- Get a kitchen blowtorch and burn holes in the mypex surface to create a space to plant each onion in. Use a trowel to pat the top of the mypex after the hole burns through to make sure the burning has stopped.
Step Seven- Plant your onions by pressing them into the soil so about half is sticking up. Put garlic in the first row of each end to discourage slugs, snails and other pests.
Now watch them grow!
SaveSave